Product information
'Ibara Kiss' is an original variety of strawberry produced by Ibaraki Prefecture that was registered in December 2011. It has moderate hardness and juicy texture, high sugar content, and a well-balanced acidity.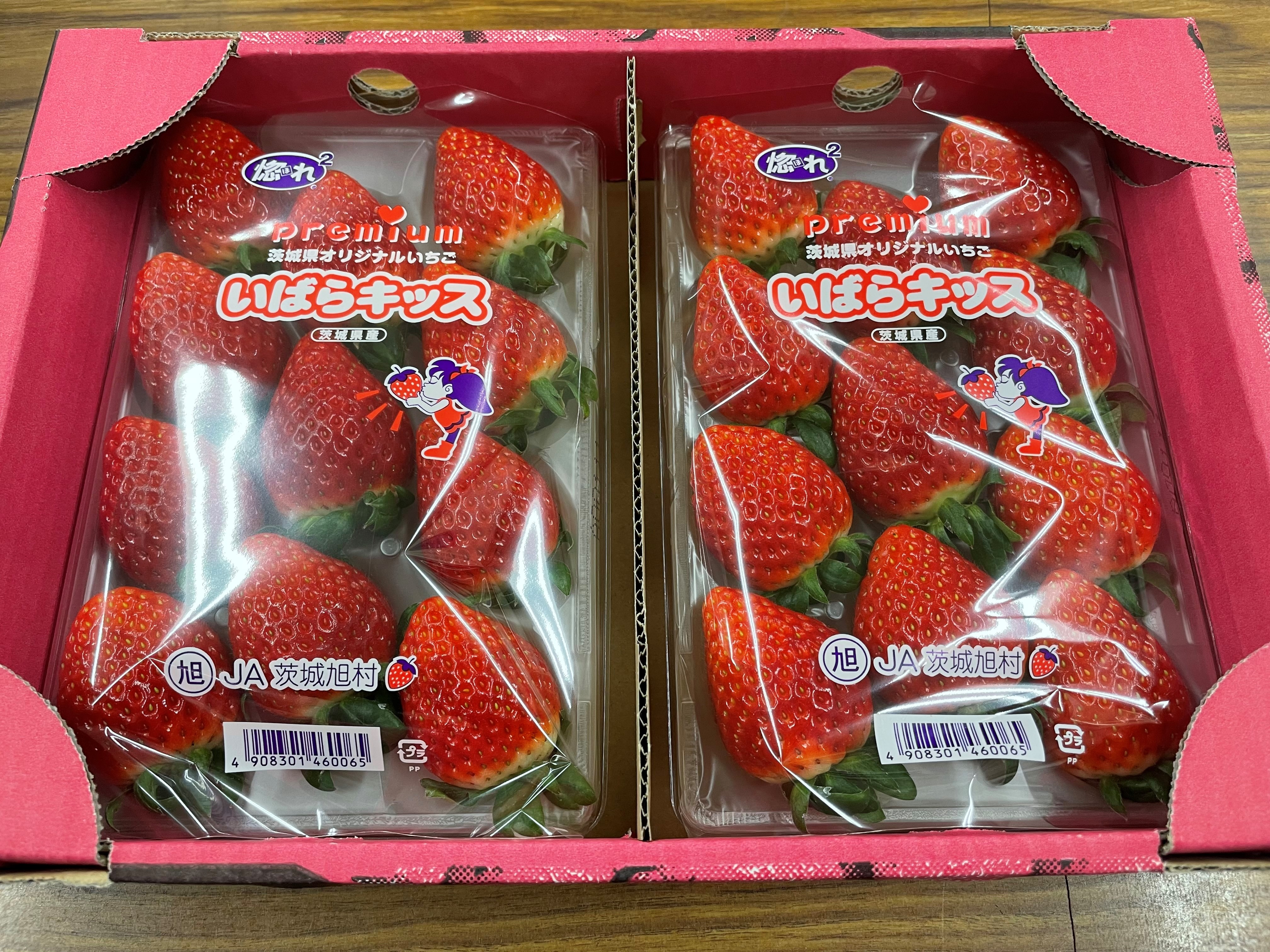 It was born by crossbreeding 'Tochiotome' that has a firm flesh compared to the mother, 'Red Pearl' which is sweet and big, and 'Akihime' which less sour and soft.
It took a long eight years to develop, and from among the 10,000 strains obtained from various crossbreeding combinations, researchers judged the color, shape, taste, etc., and repeatedly selected them.
'Ibara Kiss' from JA Ibaraki Asahimura in Hokota City grows in nutrient-rich fields in the warm climate of the Pacific Ocean. The strawberries are sweet and sour, full of juice, rich in vitamin C and are effective in preventing colds
 〇Sales unit box (2 packs / 1 pack contains 11 grains)
 〇Price 1 box JPY 2,500
Producer (seller) information
 The farmland in Hokota City, Ibaraki Prefecture, where JA Ibaraki Asahimura is located, uses dark brown volcanic ash soil that is dry and well-drained. Therefore, it is suitable for growing many vegetables such as melons, tomatoes, spinach, and Japanese mustard spinach.
There are abundant water sources such as Lake Kasumigaura, Kitaura, and Hinuma in the surrounding area, and minerals from the sea penetrate into the soil from the Pacific Ocean. It is a land with large temperature differences, and the climate is characterized by high sugar content not only in melons but also in vegetables.
JA Ibaraki Asahimura produces and ships delicious vegetables and fruits in a blessed natural environment.
〇 Name   Ibaraki Asahimura Agricultural Cooperative
〇 Address 1379-18 Tsukaya, Hokota City, Ibaraki Prefecture
〇 Producer Strawberry Section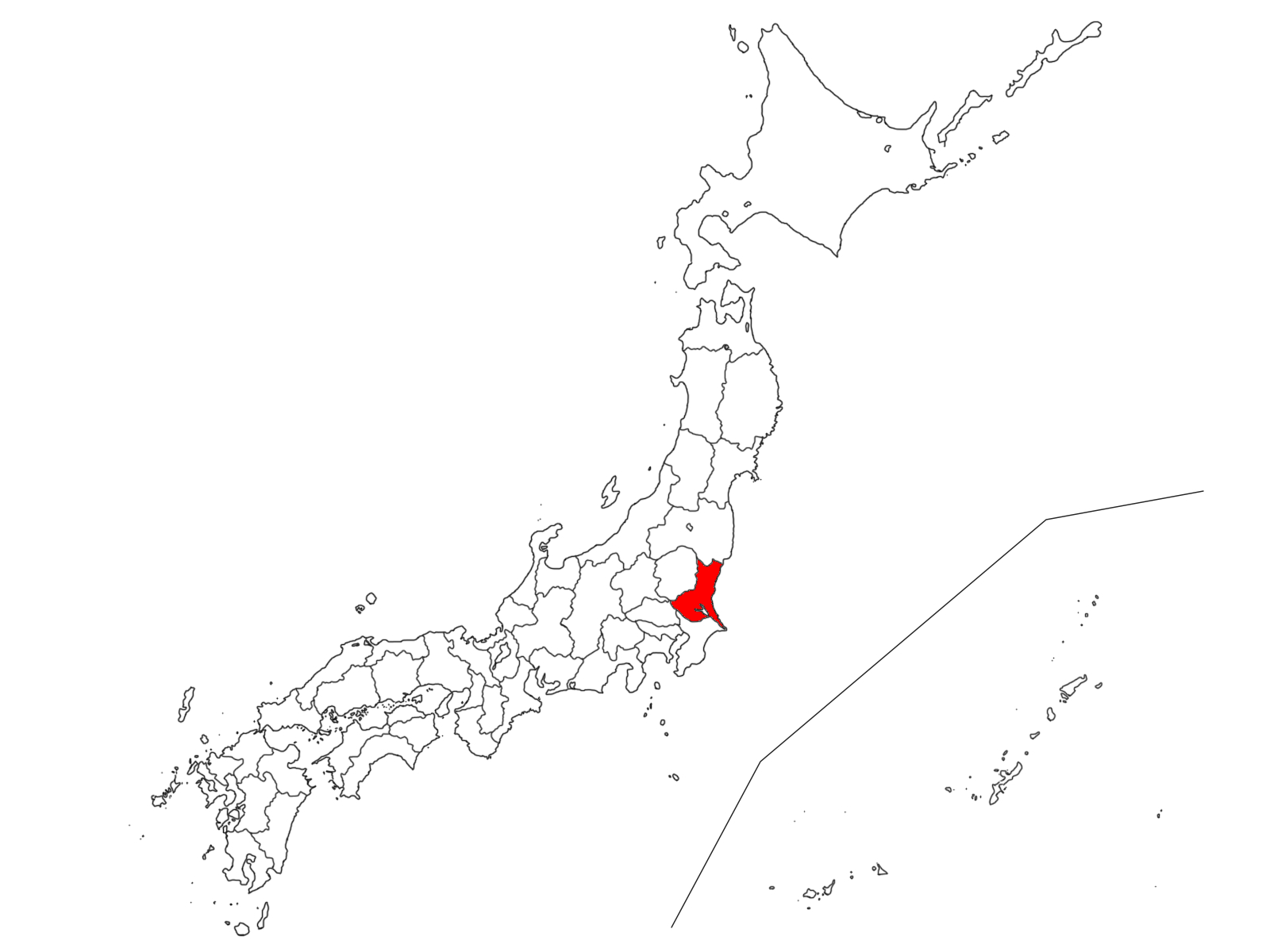 The secret of deliciousness
Land Well-drained fertile plateau
  SUN Strong Sunlight
  Harvest Harvest early in the morning when the temperature is low to prevent pain and prolong freshness
health benefits of strawberries
 1. Strawberries for skin beauty
Vitamin C is said to prevent stains and freckles, and keeps your skin firm.
2. Strawberries are also good for health
Polyphenols and anthocyanins are said to improve liver function.
3. Strawberries also help with constipation
Strawberries are rich in pectin, a dietary fiber. If you eat regularly, you won't be constipated!
Contact information
  Hokota City Office Agriculture Promotion Division
  keizai@city.hokota.lg.jp